I HOPE y'all are well. It has been a long time since my last blog post, way to long. Apologies.

These last 2 months have been extremely stressful and also quite rewarding. I have been broke, had a broken car, and (almost) broke a personal record.

The month of May found me in three of my most successful and fun shows: Arts In The Part (Richmond, VA), Crozet Spring Arts Festival (Crozet, VA) and Stockley Gardens (Norfolk, VA), where I was fortunate enough to win a First Place Award. It also found me in a new town, Barrington, IL, where I experienced my WORST show ever!

During that time my good old Hyundai Santa Fe died of fatal transmission failure, which a lot of y'all know about.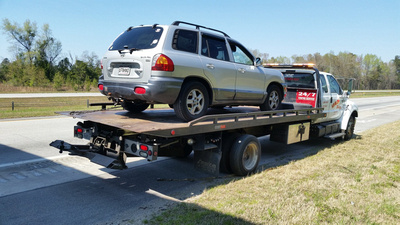 I rented a truck for 1 show and then borrowed an SUV for a couple more. I knew that could not last long so I was starting to save up for a used truck. Then the worst show ever happened and and crashed those plans. I had to beg a lot of y'all for monetary help and I was humbled by all of y'alls out-pouring of support. This enabled me to get into June and to my next show in Buffalo, NY (Allentown Art Show) which was another success. The proceeds from which I was able to roll into my next show: Boardwalk Art Show.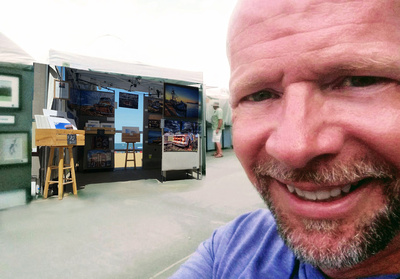 And let me tell you something about this show: I LOVE IT! I tried for 4 years to get into this show and I was finally able to get the invitation this June. This was a long 4-day show and it was so worth it; it was almost my BEST show of 2018, almost. I was just one small sale away from being Best Show of 2018: Downtown Naples Art Show (March). They LOVED me in VA Beach and I hope I get invited back in 2019.




I was able to use some of the proceeds of that great show to buy this 2004 Ford Explorer, seen here. In fact it took ALL of the money I had at the time, but I was able to fill up the tank and start heading to my next show in Columbus Ohio.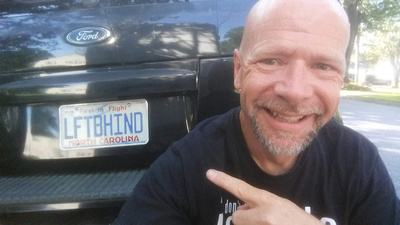 I got about 90 miles from home when steam started pouring out from under the hood, it had overheated. The radiator is shot! I tried to limp home, 10 miles at a time, then refilling with water but I could only make it back to Cary. That is where some nearby landscapers helped me out (below) by towing me to a parking lot. It sits there now while I try to figure out what to do next. Because of this failure I had to cancel on a show for the first time ever! The first ever in my 5-year art show career, and I hated to do it.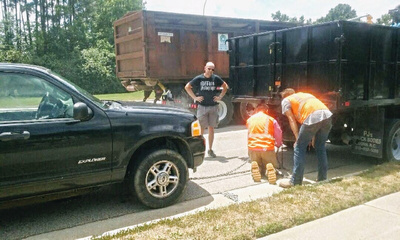 I don't know what I am going to do next. I have until July 1st to get this truck fixed and I have no money for repairs.

...but.....

HOPE BEGETS HOPE!

I am hopeful I can create a new stream of income, get the truck repaired and be on my way to my next show.

UPDATE: I have started a GO FUND ME page to try to raise funds for my care repairs
Go Fund Me> Fix Kyle's Car